Professor Dusa McDuff, the Helen Lyttle Kimmel '42 Professor of Mathematics, has been named to the 2019 Class of Fellows from the Association for Women in Mathematics (AWM). Her citation reads: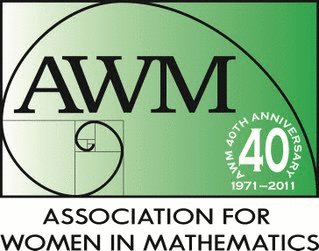 For her deep and vast contributions to research in symplectic geometry, leading by example as one of the most accomplished mathematicians of her generation; for her enthusiastic and sustained support of the IAS Women and Mathematics program; and her cultivation and support of junior mathematicians, including her nine women Ph.D. students.

Ami Radunskaya, President of AWM, announced Professor McDuff's election to a class of twenty-three fellows "selected from a stellar group of people who have shown extraordinary dedication to creating a more inclusive mathematics community. I am grateful for all they do to increase the success and visibility of women in mathematics."

The Executive Committee of the Association for Women in Mathematics (AWM) established the AWM Fellows Program to recognize individuals who have demonstrated a sustained commitment to the support and advancement of women in the mathematical sciences, consistent with the AWM mission: "to encourage women and girls to study and to have active careers in the mathematical sciences, and to promote equal opportunity and the equal treatment of women and girls in the mathematical sciences."

The 2019 AWM Fellows will be honored at the AWM Reception and Awards Presentation as part of the Joint Mathematics Meeting of the Mathematical Association of America in Baltimore, Maryland, on Wednesday evening, January 16, 2019.